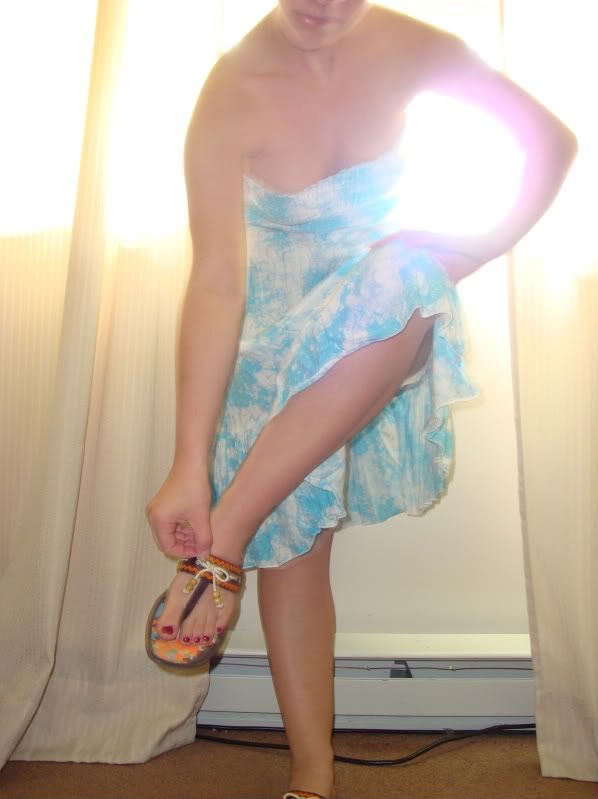 Sandals are by Rafe. White dress with light blue paint splats is by J. Valdi. Like I said before, I'm really bad at adding accessories to my outfits. I'm not wearing a single piece of jewlery here, not even my wedding rings!

Here's a close-up of the dress.

And here's a close-up of the shoes. I have so many pairs of shoes; most I haven't even worn. They're like a collection, HaHa.


I'm a huge fan of Miu Miu. Georgous clothes, bags, and shoes! I love the newest set of clothes for the 2010 Resort collection. Clicky here for a quick view of it all.

I have a lot of classwork to do tonight. College is so exhausting, but it's worth it in the long run, right? I just bought the Sex & The City movie DVD, so I'll probably have that on.